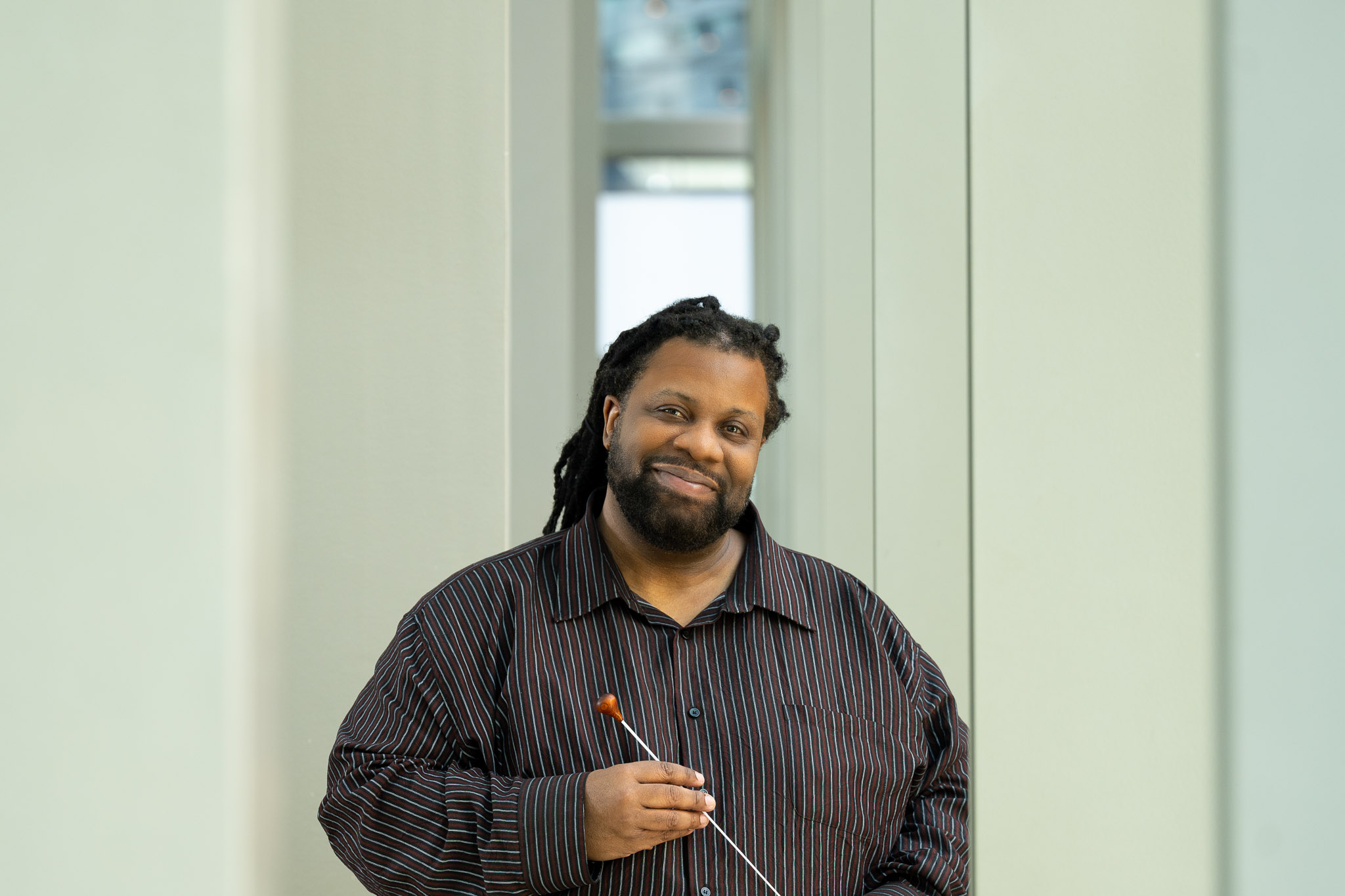 A recipient of the Clifford Evans Award for Conducting, Colin Clarke's credits include collaboration with world-renowned artists and ensembles including the United States Air Force Band of Liberty in Boston, Massachusetts, the Canadian Brass, the Toronto Mendelssohn Choir and the U.S. Army Herald Trumpets, the official fanfare ensemble for the President of the United States.
Colin has led the Provincial Honour Bands of Alberta, Manitoba, Ontario, Quebec and Prince Edward Island, and also served as Conductor of the prestigious National Youth Band of Canada. Abroad, Colin has led performances in the United States, the United Kingdom, Austria, Bulgaria, Spain and China.
With a passion for music education and outreach, Colin remains active as a conductor, guest lecturer, clinician, adjudicator and composer/arranger. He is a recipient of the Lifetime Membership Award from the Ontario Band Association for his contributions to music and music education in Ontario. Commemorating Canada's 150th Anniversary, Colin was also recognized as a Molson Great Canadian, celebrating people making a difference in their communities.
Now in its 33rd season, Colin is the Founder and Artistic Director of the Toronto Youth Wind Orchestra. He is also Music Director of the Oakville Symphony Youth Orchestra, and is the newly-appointed Artistic Director of the Oscar Peterson Program at the Royal Conservatory of Music. 
Megan Benjafield is a passionate educator whose teaching career spans 25 years across three school boards. She has taught in the TLDSB, the TDSB and the HWDSB covering courses in strings, band, voice, music theatre and contemporary music studies. Most notably, Megan spent a decade on faculty at Etobicoke School of the Arts, and more recently, was lead teacher for the HWDSB Secondary Strings program, as well as holding positions in two key arts programs within the HWDSB; the ABPA program and ArtSMART.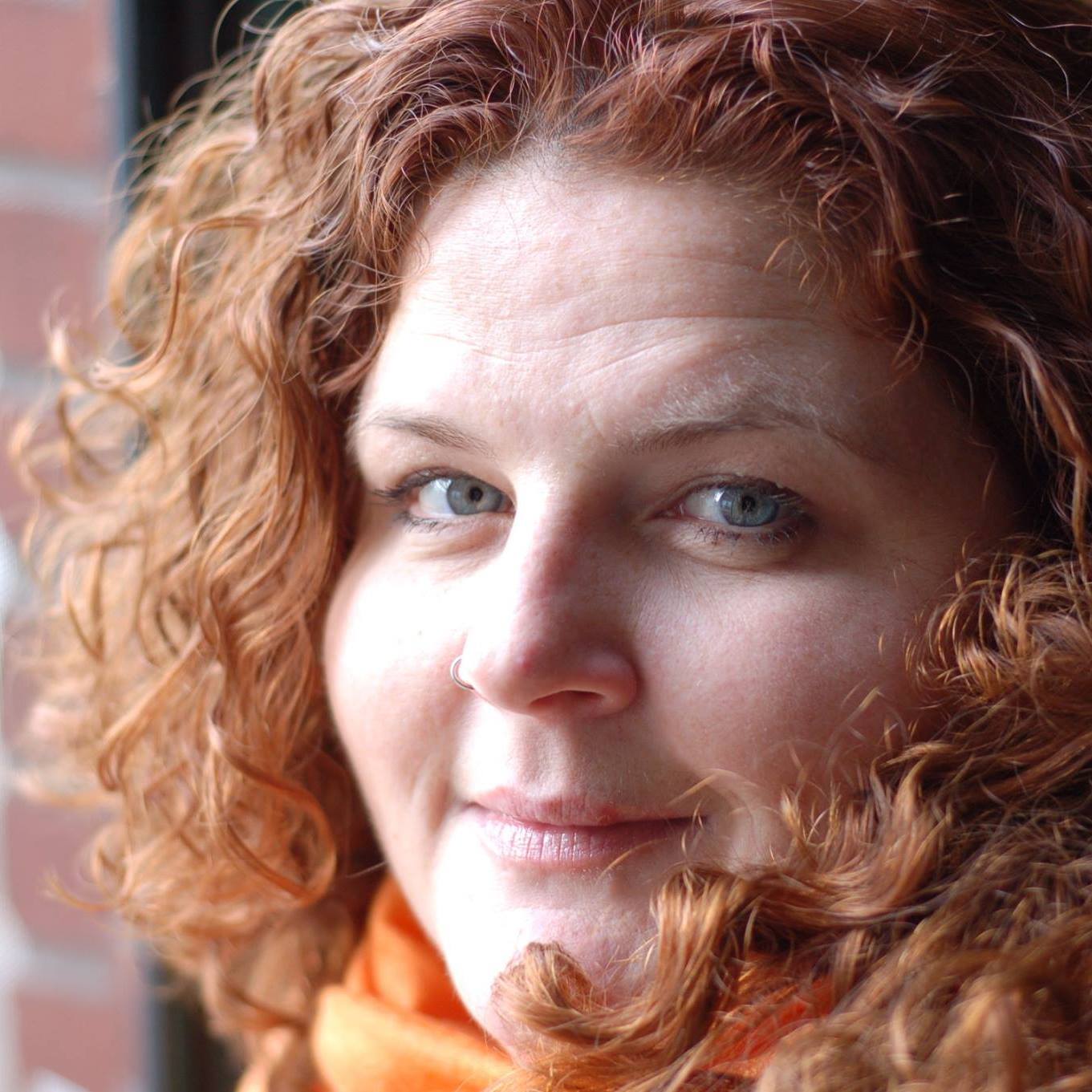 Beyond the classroom, Megan has provided professional development across Ontario to peers, colleagues, and future music teachers as a regular presenter for OMEA and invited presenter at UWOMESA, the Waterloo Region DSB and for Long and McQuade. As a member of the first-draft curriculum revision writing team for the current Ontario Secondary Music Curriculum, Megan collaborated to help shape the future direction of music education in Ontario. She was also a member of the board of directors for the Ontario Strings Association from 2016-2023. Currently, Megan is a sessional faculty professor at McMaster University, teaching strings methods.
As a professional performer, Megan held a first violin chair in the Niagara Symphony Orchestra for over a decade and has been a substitute player for many professional orchestras across Southern Ontario. As an interdisciplinary artist, Megan has been a sought-after incidental music composer for various theatre companies, and wrote, directed and music-directed her own original musical Breadwinner at the Toronto Fringe Festival. She has further performed as a singer and songwriter in several groups, including as lead singer of the funk band HipBone.
Megan is currently working as Music Education Manager for the Hamilton Philharmonic Orchestra and is the General Manager for the Hamilton Philharmonic Youth Orchestra.
Pat Collins was raised in Qualicum Beach, B.C. He attended Malaspina College in Nanaimo, B.C., and in 1986 received a grant from the Canada Council to attend the Berklee College of Music, in Boston, Ma., where he studied for two years. In 1988, Pat moved to Toronto, where he has been very active on the Canadian jazz scene, performing with great musicians such as Oscar Peterson, Dizzy Gillespie, Joe Henderson, Herb Ellis, Lee Konitz, Jimmy Cobb, Ed Bickert, Rob McConnell, Moe Koffman, Oliver Jones, Peter Appleyard, Diana Krall, Don Thompson, and many others. He has appeared as a sideman on approximately fifty recordings. In addition to his busy performing schedule, Pat is also in demand as an educator and clinician. Pat joined the full time music faculty of Mohawk College, in Hamilton, Ontario in September 2005, and is also very active as a clinician and adjudicator across Canada. He has also taught at the Kincardine Summer Music Festival, the Humber College Summer Jazz Workshop, and at "The" Jazz Camp, in Parry Sound.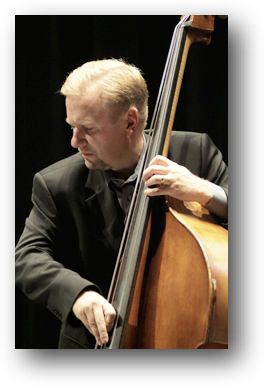 In January, 2005, Pat released his first CD as a leader, on Cornerstone Records, entitled "In The Moment" featuring some of Canada's premier jazz musicians, Mike Murley, Reg Schwager and Barry Elmes. The CD has received rave reviews, including "In The Moment is a CD that's very easy to like", (Richard Bourcier, JazzReview.com), and "This is a classy contribution to the jazz canon", (Geoff Chapman, Toronto Star). The Pat Collins Quartet was nominated for a 2005 National Jazz Award as "Acoustic Group of the Year", "Album of the Year" in 2006, and Pat was nominated as "Acoustic Bassist of the Year" in 2005 and 2006.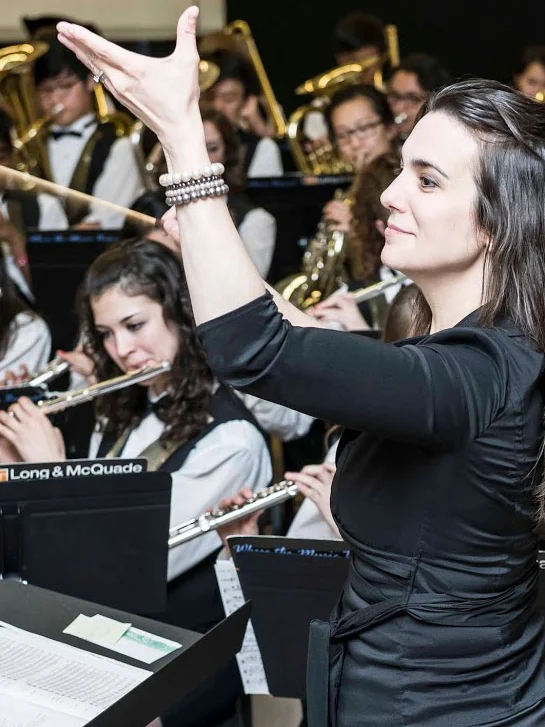 Cheryl Ferguson received a Bachelor of Arts in Music Performance (French horn) and a Bachelor of Science in Music Education from the University of Mary (Bismarck, ND).  She has also done graduate work at Southern Oregon University, and has earned a Master in Curriculum Studies (Music Education) at Acadia University (Nova Scotia). 
Cheryl has taught music at every level, including K-6 general music classes, ten years running junior high band programs, and has been in her current position as Director of Bands at Fort Richmond Collegiate since 2006.  Cheryl is also the Director of Concert Band at Canadian Mennonite University.
Cheryl has completed the Canadian Wind Conductor's Development Program Levels I and II.  She is active as a clinician, adjudicator and guest conductor, including conducting the 2010 Manitoba Junior Provincial Honour Band,  the 2017 Manitoba Intermediate Honour Band, and many regional Honour Bands across the Prairies.  She has adjudicated at band and chamber music festivals across the Prairie Provinces and in North Dakota.  She has also been a guest conductor for the Red Deer College Adult Concert Band, the Alberta Youth Wind Symphony, the Regina Catholic Schools Honour Band, and for the Prairielands Jazz Camp.
The Fort Richmond Collegiate band program, under Cheryl's direction, was awarded the Don Green Award at the 2011 Optimist Band Festival in Winnipeg.
In 2013, Cheryl received the Manitoba Band Association Award of Distinction recognizing an individual who has made an outstanding contribution to music education in Manitoba.  In 2014, she received the I. Keith Mann Outstanding Band Director Award, national recognition given to one band director in Canada per year.  Cheryl was also awarded the Community Hero Award from the Manitoba Legislative Assembly in 2018.
Cheryl serves as French horn instructor at Canadian Mennonite University, and maintains a private studio of private French horn students.  She continues to perform with the Winnipeg Wind Ensemble and the Ferguson Family Brass Quartet. She has conducted the Adult Advanced Band at International Music Camp for several years. 
Cheryl serves the band community in Manitoba through significant service to the Manitoba Band Association, including being the Concert Band Festival Chairperson,  the Manitoba Honour Band Administrator, Co-chair of the MBA Solo Challenge, and a Regional Representative on the MBA Board.
In 2016, Cheryl was invited to record a TED Talk on Motivating People toward Excellence.   The talk is available on YouTube and in the link below: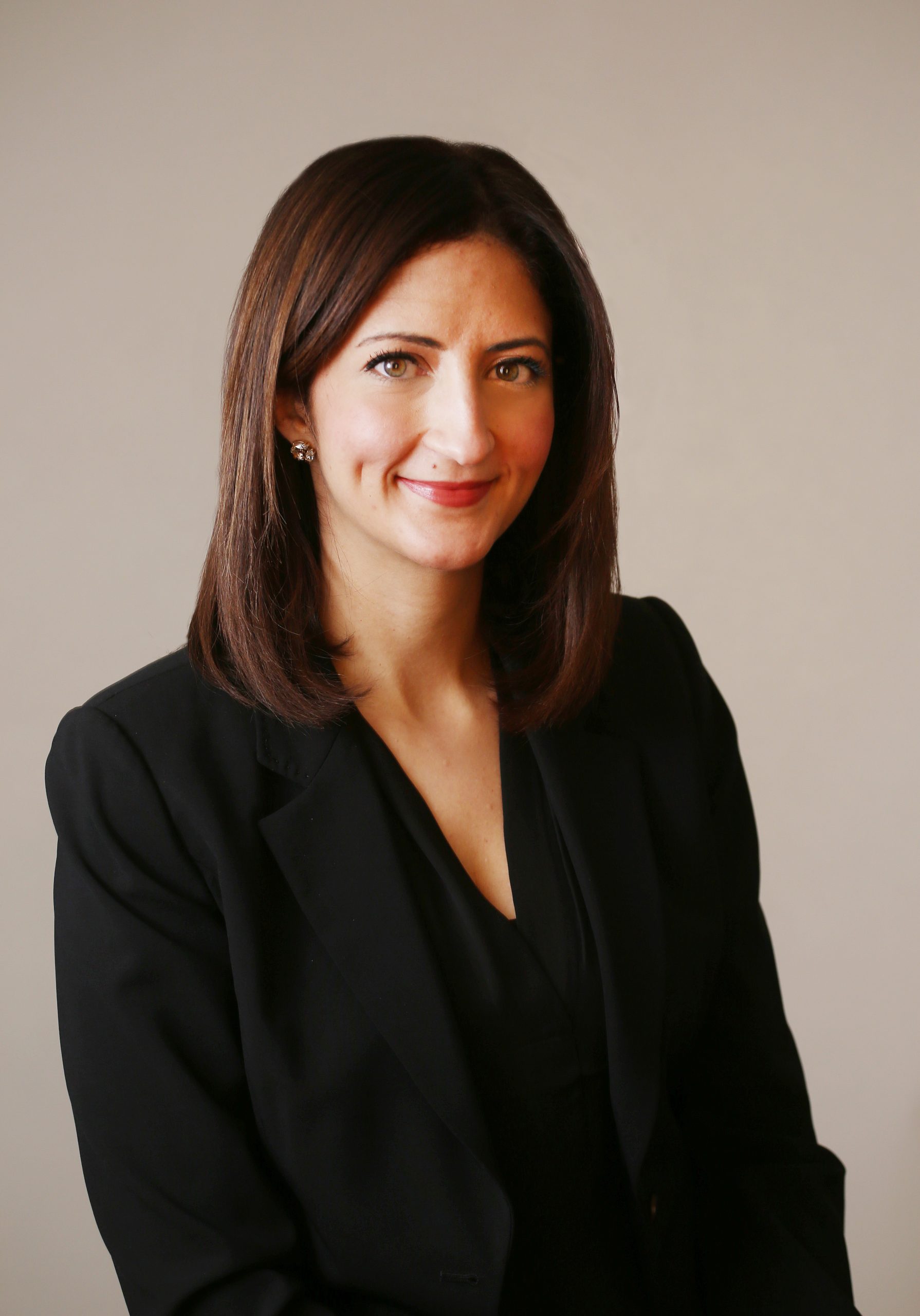 Dr. Sommer Forrester serves as an Associate Professor of Music and Coordinator of Music Education at the University of Massachusetts Boston. She teaches undergraduate music education courses in instrumental music and conducting, advises undergraduate music majors, conducts the UMass Boston Orchestra, and oversees all aspects of the Music Teacher Licensure Program. A former classroom teacher, Forrester taught instrumental music for eight years in three different countries: Kuwait, Palestine, Israel, and Canada. 
Dr. Forrester's research explores teacher education, teacher knowledge, curriculum, and conducting pedagogy. Forrester is published in prominent peer-reviewed research journals and practitioner journals in the United States and Canada. Forrester is an award-winning educator and highly sought after guest conductor, clinician, and adjudicator. 
Dr. Forrester earned her PhD in Music Education from the University of Michigan with a cognate in Wind Conducting; a Master of Music Education degree from the University of Michigan; a Bachelor of Education from the University of Toronto; and an Honors Bachelor of Music Education from the University of Western Ontario.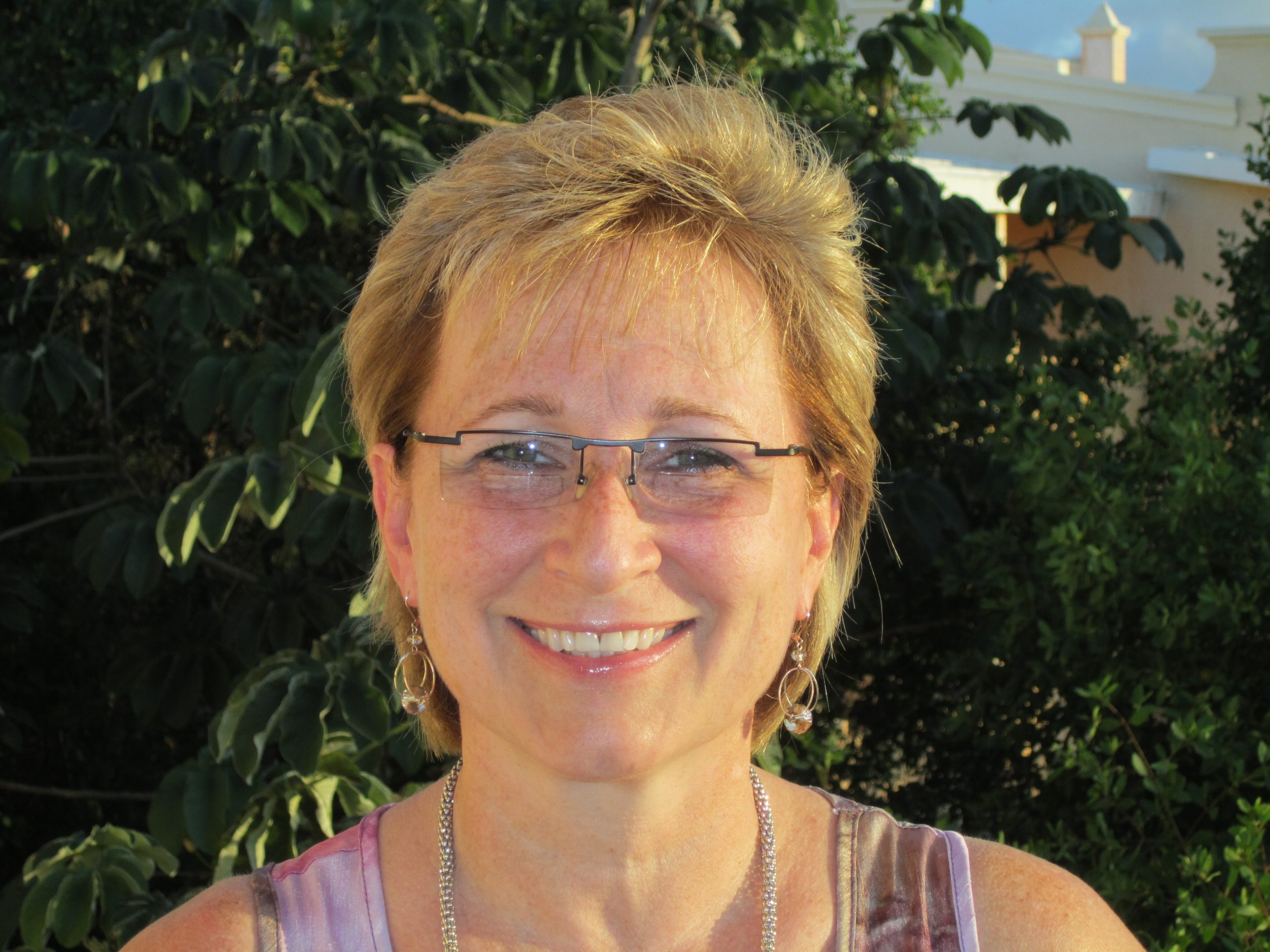 Mary Ann Fratia earned her B.Mus.Ed. and B.Ed degrees from the University of Toronto and her M.Sc in Mus.Ed. from the University of Illinois, Champaign-Urbana. She has studied trumpet with Stephen Chenette, Ronald Romm, Fred Mills of the Canadian Brass, and Mel Broiles, Metropolitan Opera as well as conducting with Dr. Harry Begian.
Mary Ann has served as Head of Music and taught instrumental (concert band, strings, percussion, guitar), choral, instrumental and vocal jazz courses, served as the Arts/Music Coordinator for the Peel DSB and has taught and authored many music education (P/J, J/I and I/S) , assessment and integrated arts courses for pre-service educators at York University, OISE/UT (Masters of Teaching program), Toronto Metropolitan University and Ontario Tech University over the last 11 years.
She has worked as a TVO Kids Music Education Consultant and has taught numerous Music AQ/ABQ courses at York U, OISE/UT and more recently, at the Royal Conservatory of Music (Oscar Peterson School). She has been the recipient of numerous awards: OMEA Honorary Life Membership Award, Outstanding Teaching/Conducting Awards (OBA), Awards of Excellence (PDSB), Teacher Recognition Award (OSSTF), Outstanding Contribution to Jazz Education Award (IAJE) and has been a nominee for the Undergraduate Teaching Award (York U). She has conducted numerous award-winning instrumental, choral and jazz ensembles, served as an adjudicator at many music festivals, as well as been a regular contributor to many provincial and national music education journals while also serving on many committees such as numerous OMEA Conference committees, Canadian Band Association: Time to Share and the Coalition for Music for Music Education in Canada.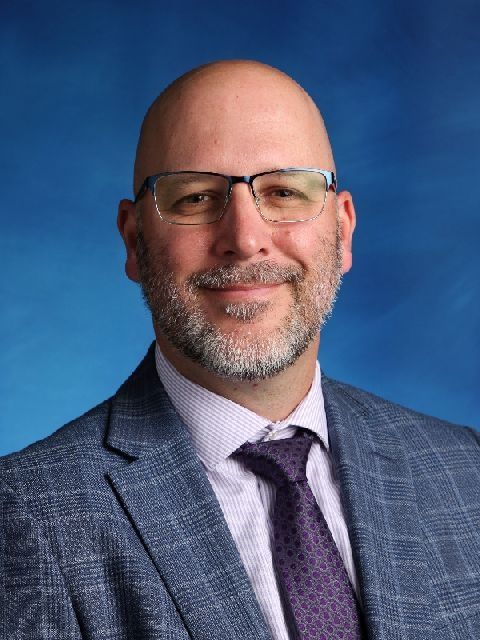 Allan Gaumond is a graduate of the University of Toronto Jazz Performance program, where he studied saxophone with Mike Murley and Kirk MacDonald, before earning his Bachelor of Education from OISE/UT.  
A veteran music educator of over 20 years, Allanhas extensive experience in brass, woodwind, and percussion instruction.  Additionally, his ensemble leadership has resulted in countless accolades for his school and community jazz and wind ensembles, including Gold standards at Musicfest Canada and Worldstrides Heritage Festivals.  
Allan's most prominent work has been with the Hamilton All Star Jazz organization, a group geared towards providing jazz enrichment opportunities for the community's youth.  As the conductor for the Rising Stars Jazz Band, he was instrumental in establishing the organization's Artist In Residence program, which has seen such Canadian jazz greats as Chase Sanborn, Kevin Turcotte, Alex Dean, and Al Kay work in collaboration with the ensembles' young musicians.  Allan is currently the Artistic Director of the Hamilton All Star Jazz organization and the conductor of the Hamilton All Star Jazz Band.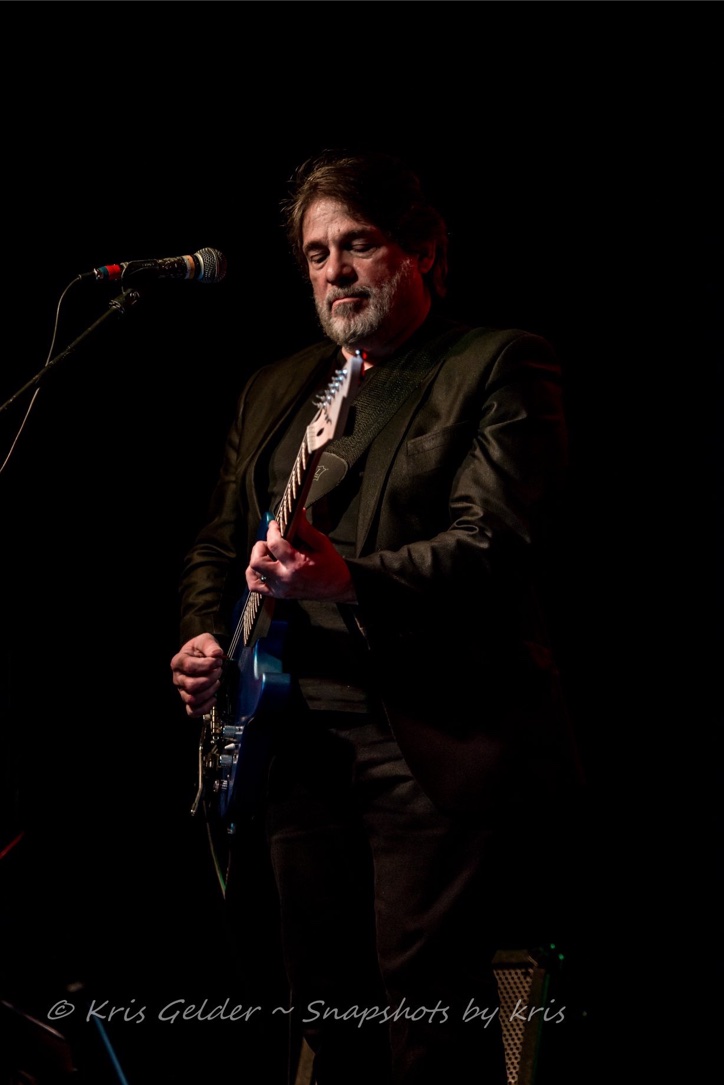 Ron was born and raised in North Bay Ontario where he began studying guitar at the age of twelve. During high school he was an active member of the music program and began performing in local rock bands. In 1978 he moved to Hamilton Ontario to study Jazz and Classical guitar at Mohawk College's Applied Music Program.  After graduating he performed as a freelance guitarist around the Toronto-Hamilton area. Ron continued his studies at McMaster University where he graduated with an Honours Bachelor of Music (Summa Cum Laude) followed by a Bachelor of Education from the University of Toronto. His versatility along with his skills in sight reading and improvisation made Ron an in demand guitarist in and around the area performing for professional theatre productions, big bands, dance, pop and classic rock groups.  
 Ron continues to perform regularly in clubs, restaurants and private venues in and around the Hamilton area. As a music educator was a high school music teacher for 29 years in Hamilton and directed several award winning Concert and Jazz Band ensembles. He founded the Golden Horseshoe Musicfest in 2006 and served as regional co-ordinator for the Festival until 2014. Besides teaching Band, Choir and Vocal music Ron initiated taught and designed the curriculum for the guitar programs offered at his schools. He taught adult guitar classes at Mohawk College and for the Hamilton Wentworth CDSB and maintained a busy private guitar teaching schedule throughout the 1980's and 90's. Ron has retired from secondary teaching but continues to teach guitar and theory privately at his home studio.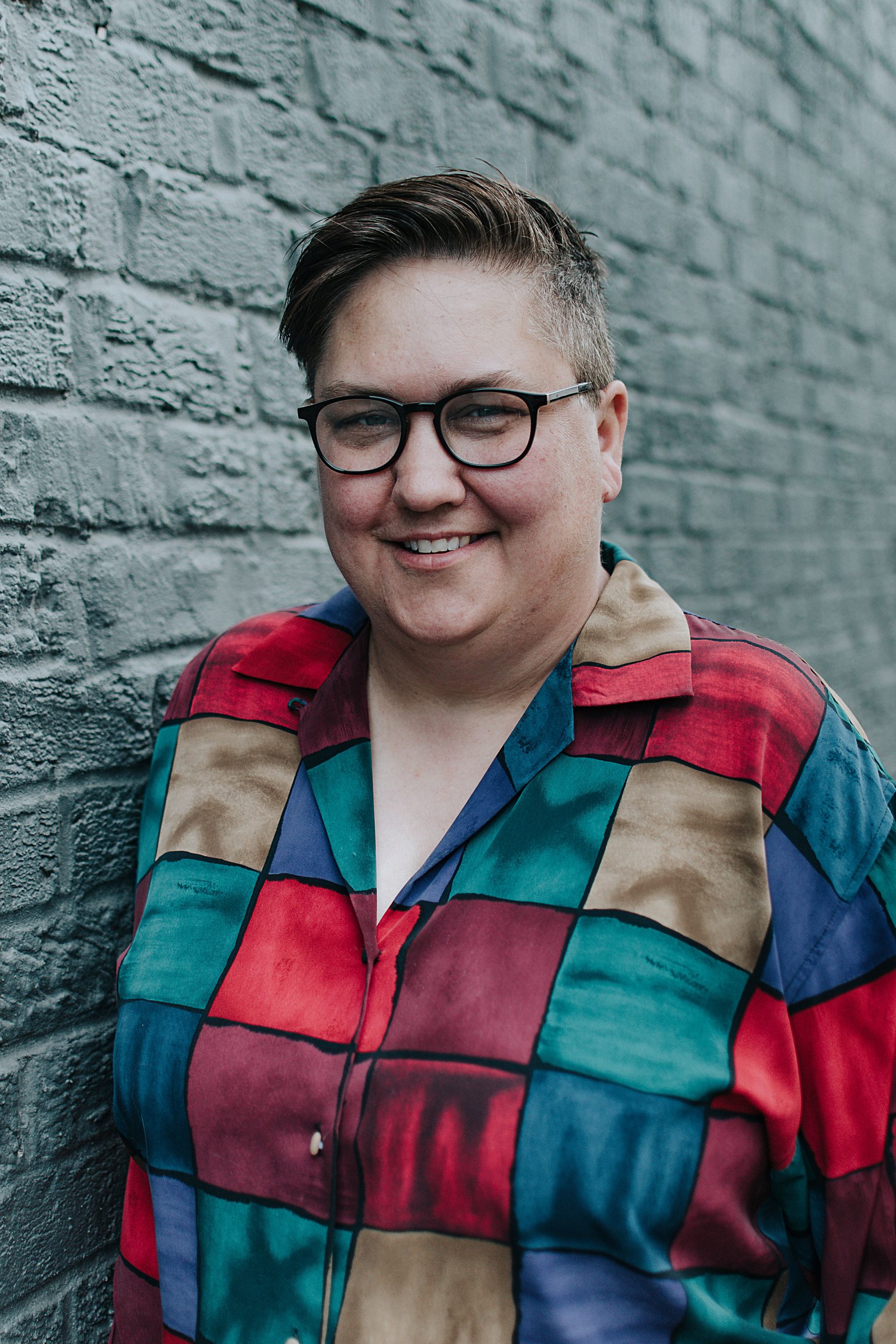 Dr. Jane Saunders is retired from her role as Arts Chair and music teacher for Lakehead Public Schools, where she taught in the elementary and secondary schools of Thunder Bay for 28 years. Most recently, Jane taught band and strings at Hammarskjold High School. Over her career, Jane taught thousands of students to play, sing, and celebrate the role of music in their lives. She currently instructs and supervises music teacher students at Lakehead University and is a board member of the Ontario Music Educators' Association.
Jane was a 2010 nominee for MusiCounts Canadian Music Teacher of the Year. From 2000 to 2012, she conducted the Thunder Bay Symphony Youth Orchestra, and she now conducts the Thunder Bay Community Band (a 60-piece adult recreational group). Although the focus of her classroom teaching was band and strings, Jane enjoyed a great variety of music-making and teaching/learning with her classes, including guitar, choir, musicals, jazz, music festivals and performance tours.
Jane is the Editor of The Recorder, the journal of the Ontario Music Educators Association, and is a member of the Canadian Music Festival Adjudicators' Association. In both roles, she works with music teachers and students, and delivers workshops and professional development sessions. She is a graduate of the University of Western Ontario – H.B. Music Education (1988), the University of Windsor – B. Ed. (1989), the University of Minnesota – Master of Arts (1994) and Lakehead University – Ph.D in Educational Studies (2004).
As an adjudicator, Jane has collaborated with instrumentalists and bands from British Columbia, Saskatchewan, and a number of Ontario festivals over the past 13 years. Her lifelong love of band music began as a young child, watching the local brass band at Remembrance Day ceremonies in Fort William, Ontario (now Thunder Bay).